The purpose of Missio: Foster & Adopt (MFA) is to disciple believers to deeply understand their adoption in Christ (Gal 4:4-7), and widely obey commands to demonstrate the gospel through care for the orphan (Jas 1:27).

The Christian Alliance for Orphans (CAFO) correctly states, "We want the decisions our people are making about foster care, adoption, and orphan care to be driven by their identity in Christ and what He has done for them through the gospel."
Objectives:
To help the church to deeply understand their identity as adopted sons. As the foundational identity of the church matures in gospel understanding, joyful gospel action will ensue.

To connect the church with opportunities to display the gospel through foster care and adoption. This will be done through providing accurate information, removing tangible and intangible barriers, and calling the whole church to participate in gospel demonstration to orphans, directly or indirectly.

To equip and sustain the church for the difficult ministry of foster care and adoption. As the church responds to the call to care for orphans, an increasing need to provide sound care and discipleship will emerge. This will be done through formal mentoring program, F&A Parent Connection Meetings, pertinent training sessions, and subsidized counseling services.

To noticeably impact the city through gospel demonstration to the orphan. The goal is not just to give kids homes. The goal is to provide the orphan a home that is going to proclaim the gospel of Jesus Christ routinely. We believe that faithful obedience to this ministry will have impact for generations (Ps 145:4-7).
also pictured: daughter, Juniper and son, Cypress
Cody and Lauren have always lived in or around Cincinnati, met at a young age and eventually married in 2012. They have attended Missio Dei since 2011 and currently lead a community group in Pleasant Ridge. After a couple years of infertility issues, they followed God's calling to pursue adoption, and brought their first child, Juniper, home in November of 2016. Their second child, a biological son named Cypress, was born in January of 2019.
Cody works as a licensed therapist and provides counseling and consulting services at his practice, Rivertown Wellness. Lauren works from home as a full-time mom and a part-time graphic designer. They are both passionate about adoption and foster care and love being a part of God's powerful work through Missio's ministry for the orphan.
David and Sarah Chapdelaine
also picture: Markus, Lena, Myra, Josiah, Ruby, and Samuel
David and Sarah Chapdelaine have been in full-time ministry since 2009. In 2008, David and Sarah attended a prayer meeting, both leaving with a deep conviction that they should open their home in order to care for and adopt orphans. Since then, due to their calling to adopt, David & Sarah have adopted six children from foster care and cared for over 14 children.
Responding to a call to full time ministry in 2009, The Chapdelaine's ministry has grown over time into an important ministry to Covington, Northern Kentucky and the Greater Cincinnati area. David and Sarah's calling to engage with others in care for the orphan through foster care and adoption has led them to invest in mentoring foster and adoptive parents in their journey.
As adoption advocates, David and Sarah meet with families in foster care and those considering foster care to offer wisdom, information, and encouragement in their journeys. David and Sarah are approved as official mentor parents with the University of Kentucky, independently mentor families through their own support raising and David works as a Hospice Chaplain with sights set on becoming a certified Chaplain with the ACPE.
David & Sarah live in Covington, KY with their six adopted children.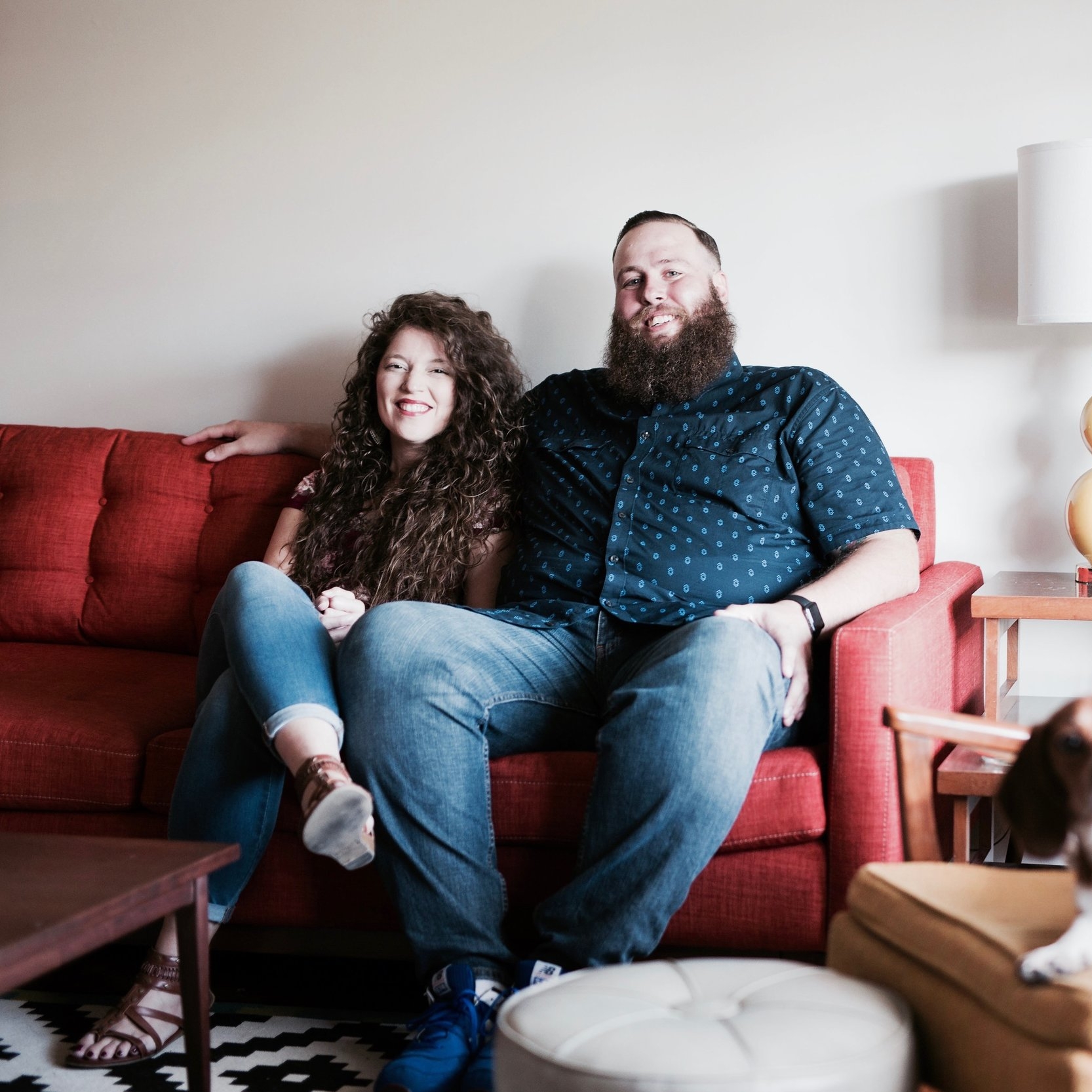 Matt and Tiffany have been married for 11 years and have been a part of Missio Dei since 2015 and Matt is one of our Pastors. The Korte's live out on the west side in White Oak. After several years of battling infertility they began the process of becoming Foster with a particular passion for older children. They currently have one 13 year old son named Richard who they adopted through the Foster Care System. They hope to continue providing a safe home for older Children where they can be introduced to Jesus. They are both excited about the work that God has done and will continue to do through the people of Missio Dei in caring for the orphan.
Want to learn more about Foster & Adoption?
Want to stay in the loop with our Foster & Adoption Ministry?